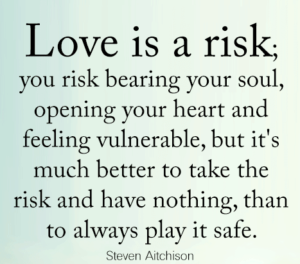 Hareem wrote in to Elder Wisdom Circle from West London, England, distressed about the end of a tumultuous relationship. She had written in previously to express her concerns over how her boyfriend was not being the most supportive—asking for permission to flirt with other girls, not calling her when she said she was having a bad day, and blocking her when they got into arguments. She then followed up with Elder DanRay, who had replied to her previous message, to tell him that she and her boyfriend had broken up after he had cheated on her. After the breakup, she told her mother that she wanted to die. Her mother recommended that she go to therapy.
Elder DanRay wrote back to Hareem, offering his guidance around the subject of love. He said there are difficult things in life we must learn to accept, and that the price of love is making yourself vulnerable and therefore able to be hurt by someone. He said he understands what it's like to experience love and loss, as he was married for 25 years to a woman who then died of cancer, and reminded her that it was better that she had loved and lost than if she were to not have loved at all. The Elder urged Hareem to not allow the men in her life to define her or her happiness—she shouldn't allow Malakai's behavior to make her feel any less worthy of love, and seconded her mother's suggestion of finding a therapist to help Hareem with her feelings.
I interviewed Hareem after she'd received Elder DanRay's advice, and she shared with me how much of a difference it made for her. She came across EWC after searching online for advice centers, and said she still uses the EWC after her follow-up correspondence with DanRay. Despite the level of stress she had been experiencing, the Elder's advice calmed and grounded her; having the perspective of another person, especially someone older and wiser, helped to clear up the accumulation of anxious thoughts in her mind. She admitted that the advice wasn't what she wanted to hear but was what she needed to hear, and felt that she was receiving advice from someone who knew what was right for her at a time when she felt lost and hopeless.
After Elder DanRay had a chance to read Hareem's feedback, he shared with me what motivates him to help strangers with their problems. He explained that he's been told he has a gift for listening and giving advice and feels that it's a gift for him to know that he's helped someone. It wasn't one life event that made him feel qualified to be called an Elder, but rather all of them, as he's been through romantic relationships, raised three children, had a long career with ups and downs, and dealt with aging parents. For this advice-seeker, DanRay drew upon his experience in romantic relationships, and his knowledge that it's healthy to let go of ones that don't work out. He was delighted to hear that sharing his perspective gave Hareem the confidence to move forward.